This thread is about zhongshan suit, zhongshan suit appreciation, and zhongshan suit history.
I want to know everyone's thoughts on the Zhongshan suit, also known as the Sun Yat-sen suit (named after Dr. Sun Yat-sen, founder of the Chinese republic); known in the US as the "Mao suit" (because Mao Tse-tung wore a modified form of it).
The Zhongshan suit has a lot of history. Sun Yat-sen wanted it to become the Chinese national dress, as it was a modern, new form of clothing that suited Eastern sensibilities, and was not all too different from traditional Chinese clothing.
Here is Dr. Sun Yat-sen wearing one: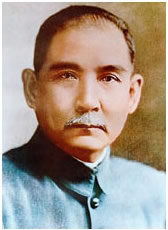 After the fall of the nationalists in China and the establishment of the PRC, Chinese Communists continued with even more vigor, the project of making the Zhongshan suit the national uniform. Here is Mao Tse-tung with Zhou Enlai, both wearing the suit:
A lot of the Zhongshan suits worn by Chinese people during the early days of their revolution, were made from what was called "patriotic wool," leftover wool from the workshop floor. This is why they had such a drab look.
But the Zhongshan suit was not just limited to China, and Sun Yat-sen was not the first to wear one. There were many forms of this suit in different parts of the East.
Sattar Khan and Baqer Khan generally wore the traditional dress of Iranian Azeris. But there are also pictures of them wearing long zhongshan-style suits:
The Imperial Japanese Army and Navy had a zhongshan-style uniform before Sun Yat-sen even came to power in China (and I doubt the Japanese would want to do taqleed of Chinese leaders' clothing anyway).
Brother Hassanein Rajabali wears a longer, Pakier form of the Zhongshan suit:
A lot of our more soosooli ulama wear a long, loose zhongshan suit under their cloak: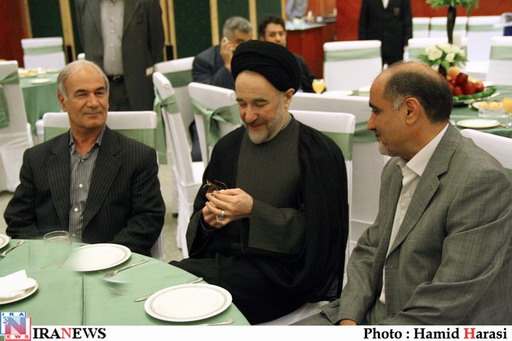 In Iran, the school uniforms for boys resembles a zhongshan suit:
And for girls, it's the same, but longer and with a headscarf:
Shahid Rajaei used to wear thin shirts that were long and had military style buttons on the chest. This was like a warm-weather zhongshan suit.
Click this:
http://t2.gstatic.co...CdSHYoHXhPlb4pC
(wouldn't let me post it as an image)
So what is everyone's thoughts on the zhongshan suit?
I think they're great.
Edited by baradar_jackson, 11 October 2011 - 02:32 AM.