Salam, Ya Ali Madad, and Lanat on the enemies of the ahlebeyt
guys
who else like me is interested in collecting shia rings? I have a carrier bag full of rings and loose gems and stones, including some almost unique very rare ones. does anyone want to talk about shia ring collecting with me?
examples of some of the things i own: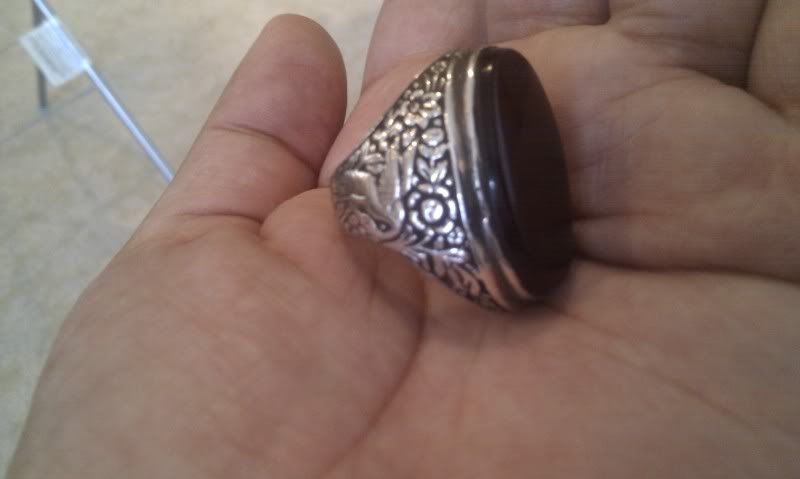 (1) Silver and Aqeeq (possibly aqeeq Irani)
a silver dark brown aqeeq, with patterns of leaves and a bird (i believe its a stork?) on each side.
thats not whats so special about it though.
it has done massah of:
- the alam which flies above the dome of imam hussain
zari in kerbala
- the alam which flies above the dome of ghazi abbas
zari in kerbala
- a tile from within the zari of ghazi abbas
- the alam which flies above the dome of maula ali
in najaf
- the zari paak of sayyeda zaynab (sa) in shaam
- the actual sarcophagus
WITHIN
the zari of sayyeda zainab (sa)
- the zari of raas e hussain
in halab, syria
- the holy kaaba
- the zari of rasool Allah
- the outside wall of jannatul baqi
dont believe me? heres a thread i made when i was doing it:
http://www.shiachat....in-ghazi-abbas/

(2) loose Durr Najaf stone with complete Surah Yaseen engraved on it
got this from shaam this last arba'een, so its done massah of all the ziarats in shaam eg zainabia, zari paak sayyeda sakina (sa), all over baab sagheer, raas e hussain, hujr bin uday etc etc
i actually am really fond of this stone - because i was carrying it in my breast pocket of my jacket back from shaam - and EVERY guard at the airports in shaam and turkey saw it and tried to steal it off me.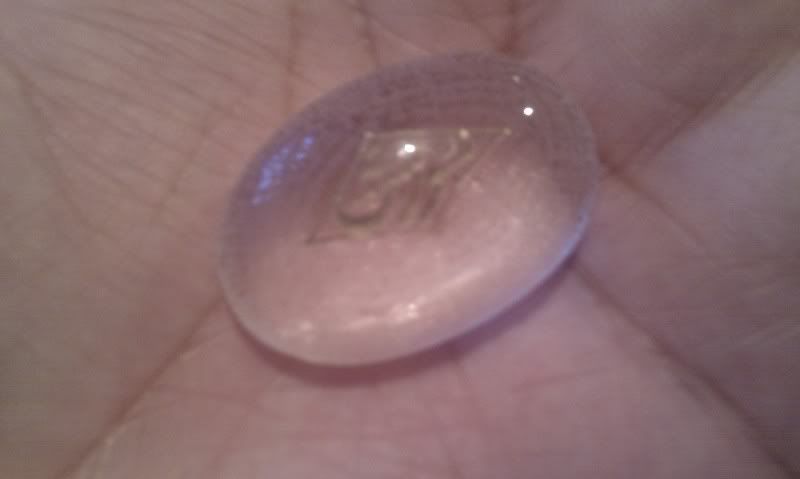 (3) Zambian emerald set in silver ring
this one is probably cash wise the most expensive one i wear. it was given to my dad in his first hajj back in the 70s by my cousins who live in mecca, he only wears one feroza so he gave this one to me.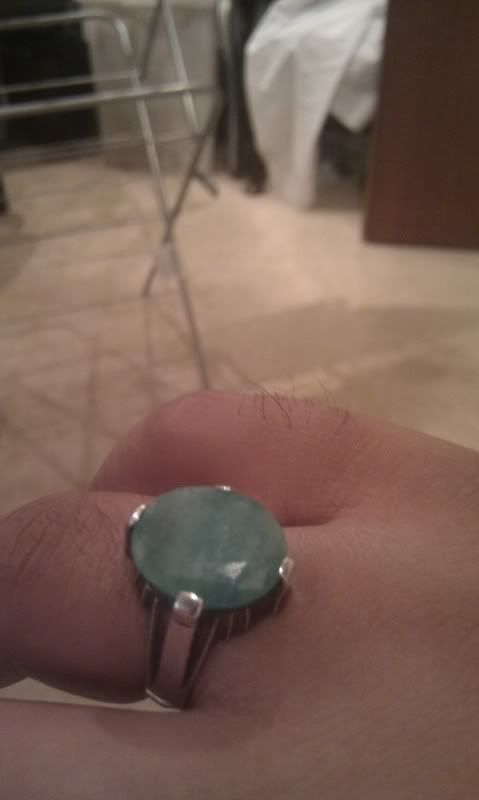 (4) Simple Aqeeq band
this one is probably the one i cherish the most. those of you who know me in real life know that the first time i visited shaam, me and my brothers were part of the group who were allowed inside the zari room after it closed on arba'een, and cruicially we were allowed to be part of the team who cleaned up inside the zari (i.e. they opened the gates of the zari so we could wipe the glass of the actual sarcophagus). these rings are only a few liras but i placed this on top of the box as i was cleaning and left it there almost the whole night. as such it has a very strong spiritual value to me, as i feel when i look and see it, that i am close to sayyeda zainab (sa)
thats enough for now, ill upload the rest later.
your turn! show me what you got/ wear/ collect